What is the Green Wholesale Collective?
A group comprising the Federation of Wholesale Distributors (FWD), Scottish Wholesale Association (SWA), wholesalers, wholesale buying groups and FMCG suppliers, brought together by Wholesale News.
The group of like-minded businesses and individuals has been formed to discuss sustainability issues and champion best practice to inspire others working in and connected with the wholesale sector to make greener choices.
The Collective will also be holding events and activities with wholesalers and sustainability experts to spark discussion or take part in practical workshops.
---
Enquiries
If you're an individual or representative brand keen to offer sustainability insight by becoming part of the Green Wholesale Collective, contact:
stephenie@thebrightmediaagency.com
---
Print and digital advertising and sponsorship opportunities
The Wholesale News media pack is available to download here.
To discuss print and digital advertising and sponsorship options, please contact:
Patsy Kelly
Tel. 07514 623564
Email: patsy@thebrightmediaagency.com
---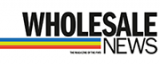 Wholesale News is published for the Federation of Wholesale Distributors by:
The Bright Media Agency
The Old Bank, 2 Cross Street
Enderby
Leicestershire LE19 4NJ