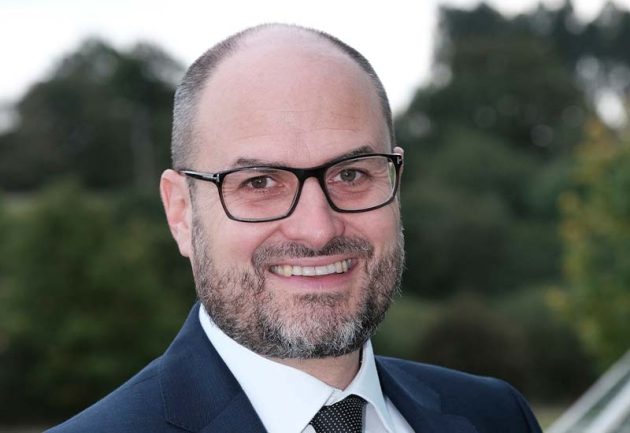 Cost rises inspire greater focus on efficiency and sustainability – Bielby
As energy costs continue to soar, FWD Chief Executive James Bielby explains why more sustainable options are suddenly becoming a lot more attractive for wholesalers
Chatting to one of our members a few days after the Russian invasion of Ukraine, we asked what their immediate priorities were. Others had already answered that staff shortages, stock availability and price inflation were top of this list, but this particular wholesaler was already looking beyond that. "Solar panels and cyber crime," he said.
His second point was in anticipation of increased Russian interference in online platforms, which fortunately doesn't seem to have transpired. His first priority however was a recognition that energy prices were going to soar and, as is always the case in the low-margin world of wholesale, the choice would be either to pass on those increases to customers – which has obvious implications if competitors don't do the same – or invest in improved efficiency.
Two months later and those costs certainly have risen. Another member recently told us they are expecting their energy bill to double when their current contract ends this summer, resulting in an extra cost of £1m year-on-year. For a medium-sized wholesaler that would normally expect to spend around 4% of turnover on heating, lighting and refrigeration, that's an eye-watering increase. And vehicle fuel has gone up by 50% as well.
At the moment, it doesn't look like there's much to be done around tariffs. Some electricity companies are offering multi-year fixed-rate deals with a mammoth rise in Year 1 which then tails off, but that's possibly a little too cautious for the more optimistic among us. So it's all about the cost savings and many of our members will be finding themselves learning new words such as compressor, condenser, ground source and heat pump.
Fridge, freezer and heater maintenance suddenly jumps from an easily overlooked facilities management issue to top of the pile in the financial director's inbox.
A commercial chiller doesn't work when it can't transfer heat. If you've ever seen the condenser coils on back of an ice-cream chiller through the super-heated glass of a convenience store's window, while at the same time the cabinet lid is open to entice impulse purchases, you're looking at a retailer who's not making anything like the margin they think they are from that prominent position.
Just like some of us, heating, refrigeration and air conditioning equipment get grumpy when it's dirty and tired, when its old, and it declines rapidly when it doesn't get the attention it deserves.
So a maintenance contract for electrical infrastructure and perhaps even a visit from an efficiency expert, is suddenly not the chore it used to be. Wholesalers tell us they are looking at turning freezers off at night, as they will hold temperature. If they haven't already done so, they're switching to LED lighting and installing timers and motion-activated switches where possible. Beyond that, they're exploring solar and wind-power generation and gradually replacing delivery fleets with smaller electric vehicles.
They're increasing delivery efficiency, raising the minimum order limit, and in the case of one Northern Ireland distributor, nipping over the border to fill the trucks, as diesel is 20p a litre cheaper in the Republic.
None of this is going to prevent prices to the customer increasing in the immediate short term, and it's therefore our job at FWD to make government aware of what that means, not only for its impact on consumers' expenditure but also for the long-term availability, variety, nutritional value and quality of food.
If there is funding to be had to offset the cost-of-living crisis, then it must surely be made available to those who distribute food, and if those distributors supply vital public sector contracts, the government undoubtedly wants to invest to make sure those supply lines are not threatened.
Equally, if there's financing available to support investment in sustainable alternatives in line with the government's net zero agenda, where better to spend it than in a vital supply chain that simply by its nature is forced to use more than its fair share of fossil fuels.