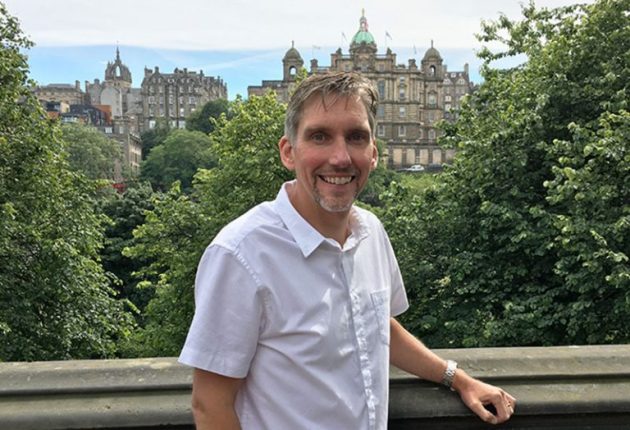 How SWA hopes to hit net zero – Colin Smith
Scottish Wholesale Association's Chief Executive Colin Smith discusses why it's important the sector steps up to tackle the issue of sustainability and how SWA is working on decarbonisation projects
It's easy to talk about only one thing at the moment and it's fair to say the pandemic, and its implications on the food and drink wholesale sector, merit lengthy discussion as we work with our members, suppliers, the wider supply chain and government to find tangible ways of supporting those businesses most affected.
However, while Covid has dominated our day-to-day job for the past year, at SWA we continue to work behind the scenes on many other important issues in which our members are invested.
One such initiative is our Decarbonisation of the Wholesale Industry Project, designed to help members and the wider wholesale sector become greener and more sustainable and, ultimately, decarbonise the wholesale food supply chain and achieve net zero emissions by 2045, if not before.
We know it's ambitious but with climate change on the agenda of all businesses in the 21st century and Scotland hosting the 26th UN Climate Change Conference of the Parties (COP26) in Glasgow in November, our sector needs to step up to the plate.
That's why Scotland's wholesale food supply chain needs to start looking at decarbonisation solutions now. So, we're starting by mapping a plan to reach that 2045 target by initially focusing on hydrogen fuel cell (HFC) and electric vehicle (EV) technologies.
In this first phase of the project, we will also explore the environmental impact of members' cold storage facilities ahead of phase two, which will look at energy and buildings.
Of course, SWA members are already looking at greener options when they upgrade their fleet and there are some excellent examples of wholesalers ramping up their commitment to sustainability as they strive to produce cleaner emissions and reduce their carbon footprint.
While there are various decarbonisation projects in place in Scotland, the SWA has the opportunity to be the first organisation in the UK to investigate and implement the private commercial use of HFC technology and/or EV technology at a sector-wide level. We could even be on track to become Scotland's first commercial testbed, particularly for HFC.
We're delighted to have recruited a Strathclyde university graduate, Jessica Palmer, for an initial 12-week placement to carry out the first phase. Jessica, who has completed her MSc in Environmental Entrepreneurship, will be assisted by the Scottish Hydrogen and Fuel Cell Association, an SWA affiliate member whose own members include the developers, producers, manufacturers and infrastructure engineers of HFC and alternative fuel source products.
The project will also help identify where investment and infrastructure requirements should be directed by the manufacturers and developers of those alternative fuels and vehicles.
If any Scottish wholesale businesses wish to find out more about this project, please contact me at colin@scottishwholesale.co.uk