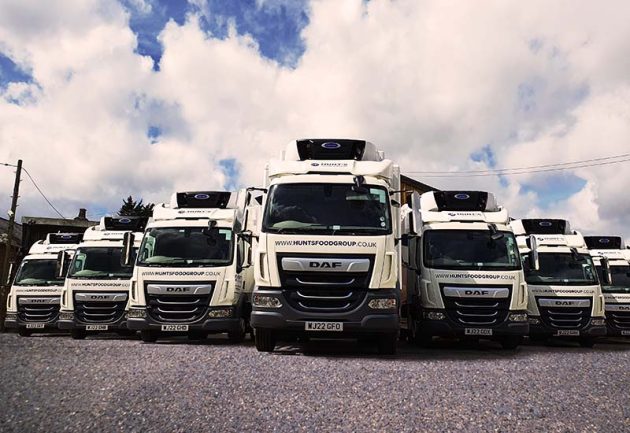 Hunt's Foodservice sees 76% drop in vehicle emissions
Vehicle emissions are dropping through the floor at Hunt's Food Group after the foodservice wholesaler registered a 76% drop following a switch to biofuel.
The Caterforce member has invested heavily in innovative new ways to fuel its fleet of delivery trucks that delivering throughout the south of England, covering hundreds of miles per week.
This move away from conventional diesel for the majority of vehicles has reduced the Hunt's carbon footprint by 76% and is just one of many initiatives the business has adopted to achieve carbon net-zero status by 2025.
The biofuel is made with 100% renewable raw materials such as vegetable waste and used cooking oil which reduces carbon emissions and is one of the cleanest and most advanced renewable fuels available.
"We are excited to be one of the first in our industry to be efficiently using a clean, renewable fuel to power our fleet," said Transport Director Phil Hopkins.
"Not only does it help make our daily operations as a business cleaner, but in turn with the soaring cost of fossil fuels like diesel it will help to keep prices down for our customers.
"We are looking forward to trialling fully electric delivery trucks in the future and implementing new technology to reduce our emissions and achieve our environmental commitments."