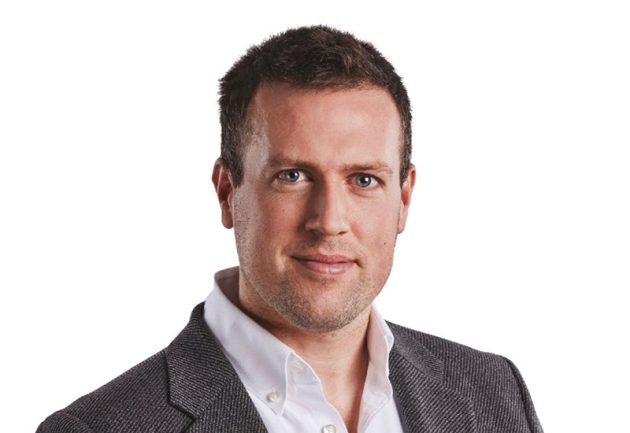 It's time to act: CCEP Head of Climate & Sustainability
Sam Jones, Head of Climate & Sustainability at CCEP – and supporter of the Green Wholesale Collective – explains why ongoing innovation in the supply chain is important for the planet and beneficial for businesses in the food and drink wholesale sector
Putting sustainability at the core of decision-making in our sector isn't just a socially responsible thing to do. More than two-thirds of consumers are actively choosing products that they perceive to have a more positive impact on the planet than others.
Put simply, people want manufacturers, retailers and wholesalers to make it easier for them to live more sustainably. Collaboration is needed along the supply chain to drive progress, which is why we're proud to support the Green Wholesale Collective's efforts to drive conversation and share best practice
As a major soft drinks business, one of our biggest challenges is ensuring none of our plastic packaging ends up where it shouldn't. This is a key part of CCEP's This is Forward sustainability action plan, which lies at the heart of everything we do. As a result, we are constantly innovating to ensure that as much of our packaging as possible can be recovered, recycled and, ultimately, reused.
Alongside The Coca-Cola Company, we recently announced the launch of new bottles with caps that remain attached, making it easier to recycle all of the plastic used in our products. And we're the first major soft drinks company to make this change across our entire portfolio in GB. We're already manufacturing 1.5L bottles of Fanta, Coca-Cola Original Taste and Diet Coke with attached caps and will fully transition across the rest of our plastic bottles produced in GB by early 2024.
While this change may appear small, it will make a significant difference in eradicating litter and ensuring more plastic is recycled. It will also help cut carbon emissions by reducing the need for virgin materials, which require a lot of energy to produce.
This is just one of many steps we're taking to help achieve a world without waste. Our entire range of plastic bottles is already 100% recyclable and all 500ml and smaller bottles sold in GB are made from 100% recycled plastic. We've also swapped from plastic to paper straws for our Capri-Sun pouches and switched from shrink-wrapped plastic to cardboard outer packaging for the multipacks produced at our Sidcup site.
While some of these changes will help us move towards a more circular economy, we need to be bolder and quicker if we're going to deliver the scale of change needed to achieve a low-carbon economy, working collectively right across the value chain.
We're constantly collaborating with industry partners on further innovationsin sustainable packaging, which includes exploring new avenues such as paper bottles and refillables. It is this ongoing innovation that will incrementally take us towards a circular economy and help us build a world without waste, together with other suppliers, retailers and our partners in the wholesale sector.