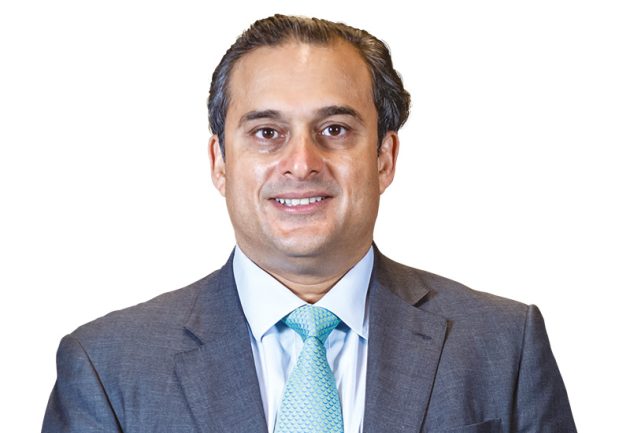 Pervez: Don't ignore importance of ESG principles
There's no hiding from the growing importance of environment, social and governance principles, and those who ignore them do so at their peril, says FWD Chairman Dawood Pervez
In recent years, there's been a significant shift in consumer expectations with a growing emphasis on environment, social and governance (ESG) considerations across both retail and foodservice markets. It may be a 'treat' if we eat out, but we still want what we are eating to meet the highest ethical standards and, preferably, be produced in a way that reduces climate change, not contributes to it. As a result, suppliers are recognising the value of incorporating ESG principles into their operations and are underscoring the advantages of embracing sustainability and responsible business practices.
Increasingly, wholesalers are seeing suppliers who prioritise ESG initiatives gain the competitive edge. According to Nielsen, 81% of respondents feel strongly that companies should help improve the environment, while 66% are prepared to pay more for sustainable products.
It's a known fact that companies with a strong ESG performance outperform their peers in terms of profitability and shareholder value. By demonstrating their allegiance to ESG principles, suppliers can enhance their brand reputation, foster customer loyalty and drive long-term business growth.
OUR ROLE
As wholesalers, we are in a unique position to cast influence over our suppliers, given our role as intermediaries in connecting manufacturers with retailers or foodservice operators. By leveraging this influence, we can actively engage suppliers in discussions, such as cost savings, through efficient resource utilisation, improved brand reputation and increased market opportunities.
By prioritising and promoting products that meet stringent sustainability criteria, we can create a market pull effect, motivating suppliers to adapt their operations to meet those criteria. We can work together to accelerate the transition towards a more environmentally friendly and socially conscious supply chain.
We are seeing wholesalers playing an important education role in fostering ESG awareness among suppliers, providing resources, training and guidance on implementing sustainable practices, such as waste reduction, energy efficiency and responsible sourcing. As wholesalers, we can also collaborate with FWD to develop standardised ESG metrics and benchmarking across the supply chain.
A GROWING MOVEMENT
ESG is already changing consumer shopping habits in a growing movement driven by attitudes towards climate change and corporate governance, alongside a growing desire to 'do the right thing'.
Consumers are voting with their pockets, even against the backdrop of record inflation and amid a cost of living crisis. This includes boycotting what they see as excessive packaging, the way businesses treat staff, noting the glass doors reviews and employment legacy of companies, and what they see as excessive management pay-outs, alongside commitments to net zero and concerns over climate change.
Increasingly, we read of the value of 'shopping local', consumers using local stores to buy only what they need, reducing waste, and energy and fuel costs in driving out of town, creating a potential paradigm shift in the way we consider the true value of local. Not only could it be better for you but also better for the environment, therefore, more 'cost' effective to shop local.
And for foodservice operators and hospitality venues, menus are now focused on provenance, on sustainability practices backed up by marketing to 'tell the story' and for good reason; it's what consumers want to hear. There's no doubt ESG is our future and wholesalers are embracing it wholeheartedly.
And for the HR readers among us, I recently came across a new job title for the very first time: Director of Scope3. That is quite a shift in thinking and a whole new approach for the C-suite. Will it represent the way of the future?