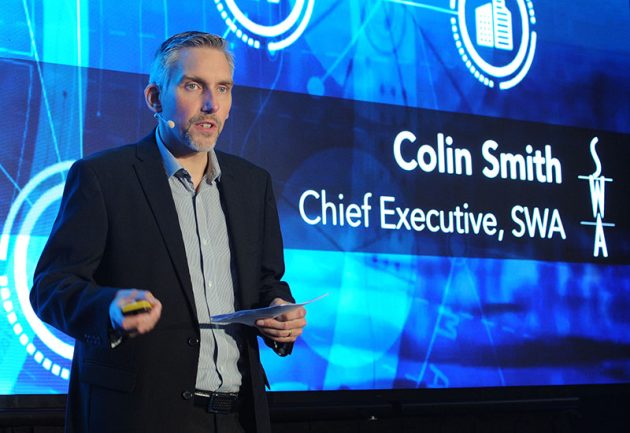 Scottish Wholesale Association continuing to fight DRS rules
SWA's Chief Executive Colin Smith picks his way through the evolving DRS situation in Scotland
The SWA are members of Circularity Scotland (CSL), Scotland's DRS scheme administrator. We have been working closely with producer members we represent and trade bodies, producers and retailers, to ensure DRS can go live on 16 August 2023.
But implementing a DRS within Scotland ahead of the rest of the UK is proving difficult. Finding solutions which continue the free movement of containers while limiting cross-border fraud – as well as allowing purchasers and consumers to identify deposit-bearing containers – is proving extremely challenging for producers.
The likely solution may well result in product range being limited or withdrawn from the Scottish marketplace with drinks producers having to decide whether to continue with a risk bearing UK-wide EAN [the SKU identifier] or manufacturing two SKUs, one for each market.
There may be some clarity on what producers decide to do soon when CSL announces the fee producers will be charged on each container, in addition to the 20p redeemable deposit.
Recent fraud concerns raised by SEPA on producers' operational plans and how they will achieve their legal obligations under the regulations have raised new concerns about how much more restricting DRS could become for producers.
Meanwhile, the delegated authority for large retailers advising on Trading Standards legislation have taken a different interpretation from SEPA on the regulations regarding the labelling of beverage containers and price marking thereon, with SEPA saying the deposit doesn't need to be included within the physical price mark on a product.
SWA is part of, yet another, new CSL supply chain working group looking at how product flows through the retail and wholesale marketplace, and how product could be tracked to limit fraud. SWA is there to ensure that the burden of producer's responsibility is not passed on to the wholesaler.
We will continue to fight for our sector but it's likely the ongoing difficulties, including the lack of a plan for online takeback, means there will be cost increases, a reduction in product choice and significant disruption to wholesalers that trade across the UK, import/export from abroad and those who sell online.