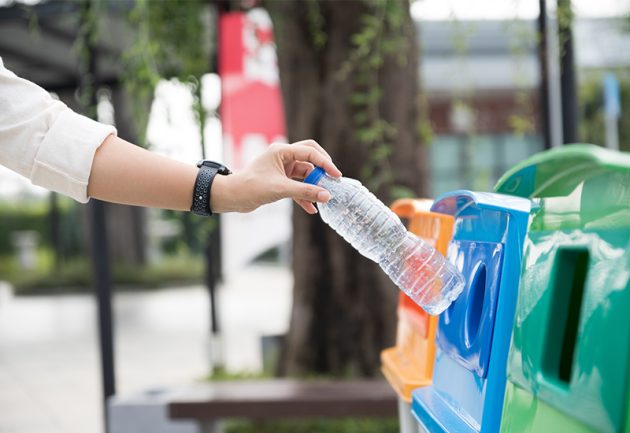 Seven weeks to change shoppers' relationship with plastic bottles – study
A new study into the deposit returns scheme (DRS) has found shoppers experience a three-stage mental shift due to the plans.
Suntory Beverage & Food GB&I commissioned a new white paper that has identified three phases – Surprise, Review and Reset – when presented with DRS.
The research, which is called Deposit Returns Schemes: What's in Store?, looked at consumer behaviours and attitudes, and found it takes only seven weeks for most shoppers to rethink their relationship with plastic bottles and to appreciate their value.
DRS is being introduced throughout the UK across the next two years with Scotland set to go first in August 2023, with the aim to reduce plastic usage.
As part of the study, SB&F GB&I undertook four distinct behavioural studies involving almost 8,000 people across the UK.
The research included placing more than 5,500 people in a virtual reality shopping environment to see how they would react when a theoretical deposit return scheme was introduced.
Further studies with another group were focused on understanding how consumers lived with deposit return schemes over an eight-week period.
"Deposit return schemes will bring about one of the biggest changes in shopper behaviour in a generation," said Head of Customer Marketing, Matthew Deane.
"Many people purchase on autopilot and will be surprised that they will have to pay more up front and then retain the items in good condition to get their deposit back. Lots of retailers selling any bottle or can in the schemes will have to offer a collection service.
"This will positively transform the shopper relationship with plastic and cans. However, it's important retailers understand this shift so they are in the best place to adapt to these forthcoming changes. We're on hand to help them on this journey."
What are the three stages?
Surprise: Shoppers experience surprise at being asked to pay more for soft drinks in a retail environment and return items for a fee, which is currently set at 20p per item in Scotland (with other devolved nations expected to introduce a similar level of fee).
Review: In the second stage, consumers review their relationship with materials like plastic bottles and learn how to adjust to the new scheme rules after having to re-evaluate the value of their drinks packaging.
Reset: And in the final phase, shoppers reset and change their behaviour towards materials like plastic bottles resulting in new routines and different choices.