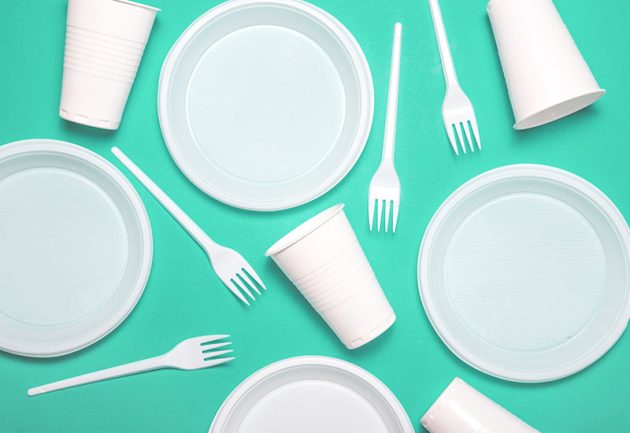 Single-use plastics ban in force from October 2023
FWD expresses concern over another burden on the supply chain as government bans the sale of single-use plastics in a bid to tackle the impact on the environment
The ban, which comes into force in October 2023, will place another burden on the food and drink supply chain and will inevitably be passed onto cash-strapped consumers.
Wholesale distributors are committed to hitting Net Zero targets by 2040 but say that changes to Extended Producer Responsibility for packaging should be allowed to have an effect before a ban on single-use plastic plates, trays, bowls, cutlery, balloon sticks, and certain types of polystyrene-foam cups and food containers is introduced in October.
James Bielby, Chief Executive of the Federation of Wholesale Distributors, said: "We have concerns over the potential increased cost of seeking packaging alternatives at a time when the foodservice sector and supply chain are under a huge amount of financial pressure. Manufacturers and wholesalers will have no choice but to pass on these costs to consumers at a time when individuals have less disposable income due to the ongoing cost of living and energy crisis.
"Sustainability is a major priority for the wholesale sector and our members have already made great strides to reach Net Zero by 2040. We support Extended Producer Responsibility and the principle of modulated fees for harder to collect, recycled and littered packaging. EPR should be allowed to run, and its impact measured before any further bans on packaging are considered, especially during this uncertain period for the industry."