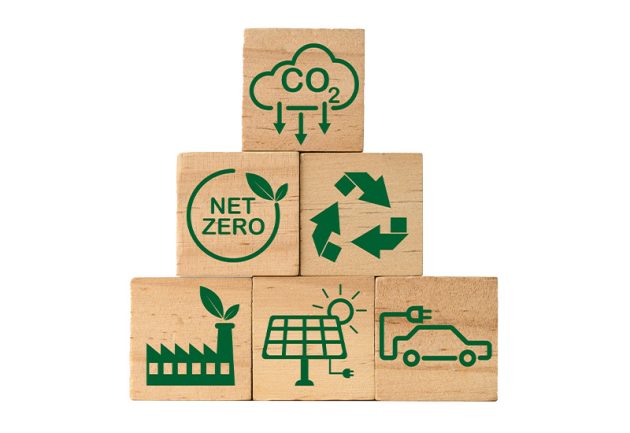 Sustainability: The future is green
With sustainability one of FWD's three key priorities for the coming years, wholesalers and suppliers reveal their achievements and plans.
While we all know that sustainability is a global concern, it is affecting consumer behaviour now more than ever. More than half (59%) of consumers have reduced the number of new products and goods they buy over the past year, while 40% of consumers have chosen brands that have environmentally sustainable practices and values, according to research by Deloitte.
And, in making informed choices, consumers are now looking to the supply chain for help with their decision making.
From sourcing ingredients and packaging to logistics and distribution, it falls upon each link in the supply chain, including wholesale, to ask themselves what role do they play and what can be done better.
Earlier this year, FWD and SWA launched a project that will provide the sector with a roadmap of actions to take in order to achieve net zero targets by 2040.
The project sees 15 larger wholesalers taking part in a survey to map their emissions from buildings and vehicles, and indirect emissions. A measure of emissions from associated organisations up and down the supply chain will be drawn from established data by the project co-ordinator, sustainability consultant 3Keel. The results of this mapping will be shared at the FWD conference in June, along with an analysis of actions that wholesalers need to take to meet their climate change responsibilities.
The project will also provide smaller wholesalers with a calculation tool to measure their carbon footprint, as well as guidance and targets to measure progress.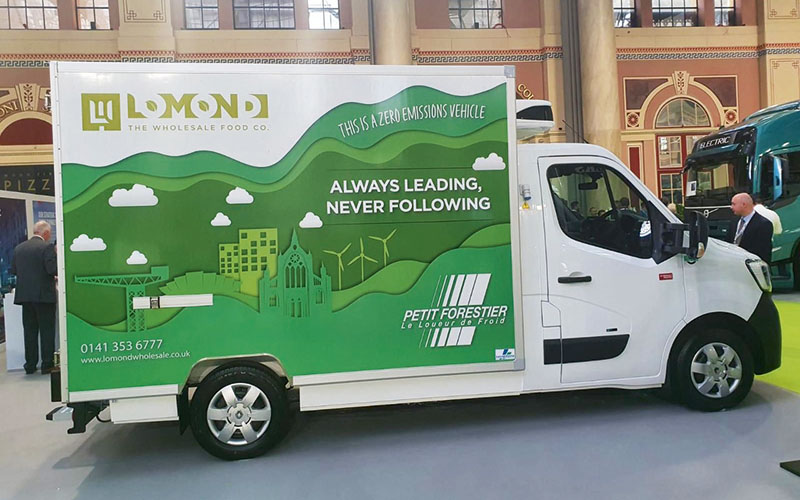 WHAT ARE WHOLESALERS DOING?
Lomond: The Wholesale Food Co
At Lomond, we don't just talk about sustainability – we live and breathe it," says Sam Henderson, MD. "We are actively working to achieve a net zero carbon footprint by the end of 2025, and we're firmly on course."
A huge area for improvement for Lomond was its fleet. "While the government actively monitors carbon emissions from vehicles, it fails to monitor emissions from refrigeration, which is actually six times more polluting than category six engines," says Sam.
"To tackle this, we introduced 20 hybrid trucks and modified them, lengthening the box, removing the red diesel engine and fitting a battery so we now have refrigerated vehicles where refrigeration is powered by electricity. Not only has this significantly reduced our carbon emissions but we have also stripped out weight and these vehicles can now carry an additional 1.3 tonnes of stock, which means we've increased efficiency within the business and need less vehicles on the road."
The wholesaler has a fully electric van and company car fleet and is looking to introduce hydrogen fuel cell trucks.
Lomond has won Sustainable Wholesaler of the Year 2023 at the Scottish Wholesale Achievers Awards.
PROTECT AND SUPPORT
Lomond works with its suppliers around packaging and food miles: "Our soup supplier has reduced its food miles from 180 to 15 and changed to a new format that has removed more than 21 tonnes of plastic a year," says Sam.
Lomond is committed to sustainable sourcing, which not only improves its impact on the environment but also helps to protect the supply chain from disruption while supporting local producers.
"Pre-Covid, we sourced 29% of our products from Scotland, and we set ourselves the target to increase this to 50% by the end of 2022. A fantastic example is our brioche buns. We'd previously sourced them from 200 miles away but approached a local bakery and now our Scottish brioche buns only travel 15 miles to our depot. The improved provenance and quality has seen us increase sales from 100 cases per week to 500 cases, which not only benefits Lomond but also a small, local business."
Caterforce
In recent years, our members have made great leaps forward in becoming more environmentally friendly and socially responsible," says Gary Mullineux, MD. "They are all working to reduce their carbon footprint by installing solar panels and LED lighting, as well as introducing Euro 6 engines and electric vehicles.
Several members have also dedicated large areas of land to tree planting and installed wind turbines. In addition to this, many are introducing compostable packaging, returnable crates, enviro-catering disposables and surplus stock redistribution."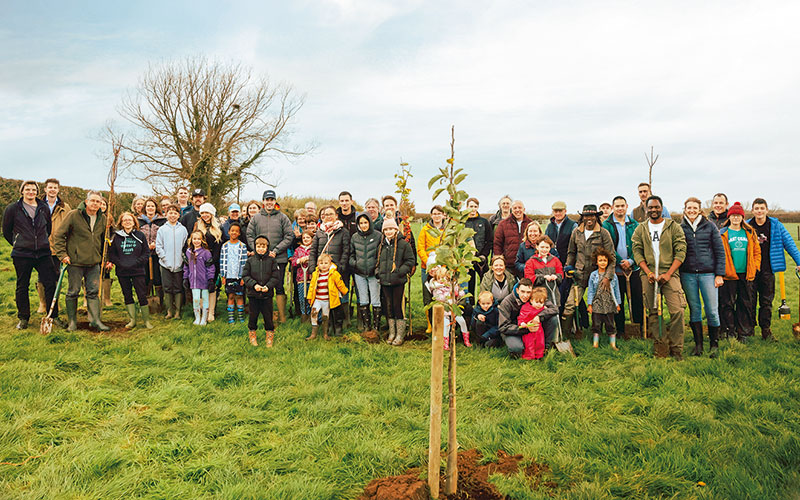 Hunt's Food Group
Reducing our carbon footprint is everyone's responsibility and customers large and small are now putting a greater emphasis on all of our green credentials," explains Daniel Snook, Compliance & Production Director.
"We cannot let our industry fall behind or be the weak link between producers and retailers. Working in a more environmentally conscious way doesn't have to increase operating costs unreasonably."
What we're doing:
Commissioning a year-on-year study of our materiality to assess Hunt's Food Group's impact on the environment around us.
Installation of 1.5MW of rooftop solar panels (which could power 27,000 houses for a week).
Recycling at all depots.
Challenging the team to meet personal sustainability goals.
KPI reporting of performance.
Our plans to improve further:
Hunt's Food Group has set out to be neutral by 2025 and net zero by 2035.
By 2025, we will capture more solar energy than we use as a business.
Undertaking a major refrigeration replacement project to reduce the amount of damaging gases used in our cold storage and greatly improve the efficiency of our systems.
Trialling electric vehicles for delivery fleet.
Reviewing the emissions of our supply chain.
Mileage reductions in our delivery fleet, telematics and reviews.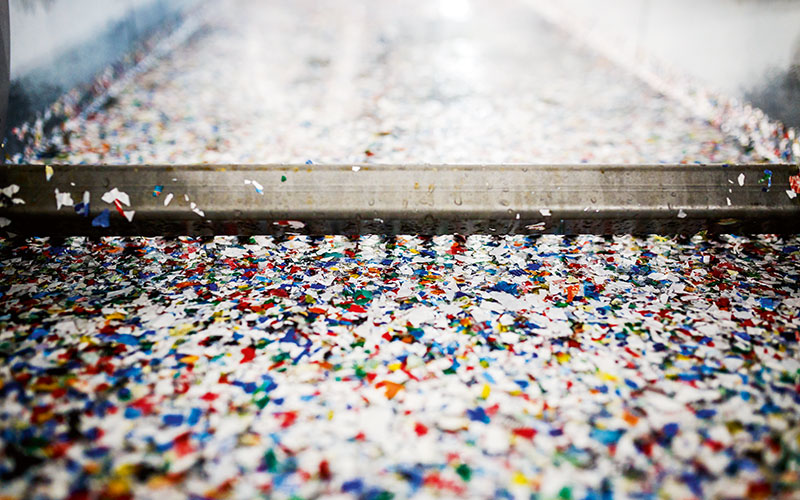 WHAT ARE SUPPLIERS DOING?
Mondelēz International
Mondelēz International has joined forces with retailers and other FMCG leaders to finance and launch the Flexible Plastics Fund," says Susan Nash, Trade Communications Manager. "The fund is a cross-industry collaboration aiming to demonstrate that flexible plastics can be collected, sorted and recycled effectively and inexpensively. The Fund hopes this will encourage further investment in plastic recycling infrastructure in the UK and, hopefully, the development of a fully circular model in the future."
What we are doing:
Using less energy, less water and creating less waste when making products.
Six UK production sites now use 100% renewable electricity (meaning we can offset the equivalent of 2,900 people's annual CO2 emissions.
Increasing use of recyclable packaging, with the goal to use 100% recyclable packaging by 2025.
Investment in 30% recycled plastic packaging (mass balance approach), which has been rolled out across Cadbury Dairy Milk sharing bar formats.
Removal of 6.4 million plastic windows from Cadbury shell Easter egg range.
Improving labelling and messaging on recyclable products.
Coca-Cola Europacific Partners
Sam Jones, Head of Climate & Sustainability
As a major soft drinks business, we're always working to make our products more sustainable. Our entire range of plastic bottles is already 100% recyclable, and all 500ml and smaller bottles sold in GB are made from 100% recycled plastic (excluding caps and labels).
Last year, in partnership with Coca-Cola Great Britain, we announced the launch of new bottles with caps that remain attached to the bottle, making it easier to collect and recycle all of the plastic used in our products and ensure no cap is left behind.
We're the first major soft drinks company to make this change across our entire portfolio in GB.
This is just one of many steps we're taking to help achieve a world without waste, helping to prevent litter and support the creation of a circular economy for our PET packaging.
And we're also exploring all opportunities to replace plastic shrink wrap on our multipacks of cans with a paper-based alternative and successfully made this change at our Sidcup site last year.
Our support of the Green Wholesale Collective, Bestway's Good Food Wholesale Initiative and the Hospitality UK Sustainable Strategy conference is driving conversation and sharing best practice to inspire those working in the wholesale, licensed and convenience sectors to make greener choices.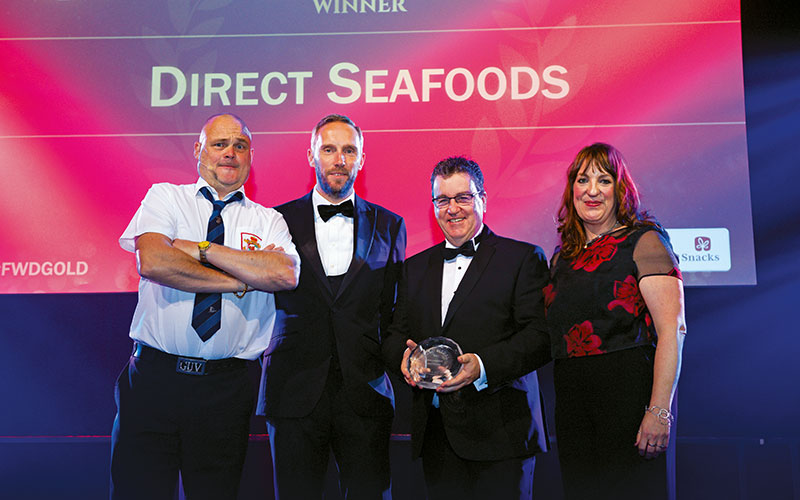 Direct Seafoods
Direct Seafoods was the winner of the Green Wholesaler of the Year award at the FWD Gold Medals 2022 and also the MSC Fish Supplier of the Year award. The company is making great strides when it comes to improving its green credentials.
"We're extremely proud to have won these awards," says Laky Zervudachi, Director of Sustainability. "We're not done yet though. We want to keep trying to win them year after year.
This is something we truly believe in.
"Sustainability isn't about the destination, it's about the journey. We started our journey in 2007, and every year we find new challenges and new goals. There will always be new areas we want to break into, new techniques and technologies. For us, it's about keeping pace and making sure we're in front of the field."
As the recent accolades would suggest, Direct Seafoods is making good progress on its sustainability journey. "Part of my role is to ensure that the seafood we supply comes from either fully certified fisheries or farms," explains Laky. "It's making sure we know where every piece of fish we source comes from, and trying to follow that trail right back so we can make sure our customers know and trust us to provide the most sustainable seafood."
When embarking on making your company as sustainable as possible, start with the quick wins.
"Combine as many different deliveries as you can on one truck, and reduce the number of trucks that deliver to one customer," suggests Laky. "Introduce electric vehicles when you can. There's a lot of work that can be done within depots, such as maximising lighting and refrigeration efficiency. Everyone can and should help on this journey."
Perfetti Van Melle
Hayley Osborne, Communications & Sustainability Manager
How has Perfetti Van Melle improved its sustainability credentials?
Reduction of plastic usage on production, transportation and wastage lines.
Clear KPIs across the business in working to achieve sustainable packaging and POS, as well as reducing overall amount of plastic usage.
Launched paper sticks for Chupa Chips and a paperboard bottle for Mentos Pure Fresh Gum (reducing the plastic in Mentos Gum packaging by 93%).
Clear labelling on both product and packaging about how best to recycle/ dispose of appropriately.
What are its plans to improve further?
Continually looking for plastic-reducing alternatives.
Continue to reduce plastic usage in all POS materials and outer packaging of products to decrease retailers' own wastage.
We are always on the lookout for new materials to develop and test for our own usage.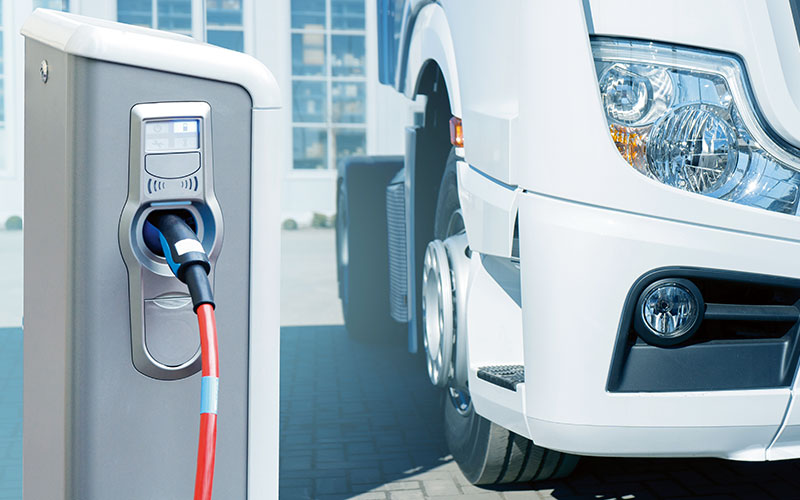 BrewDog
Lauren Carroll, Brand & Marketing Director
Sustainability has always been important to us, and we thought we were doing our bit for the planet, but as the climate crisis worsened, we realised this was not enough – huge change is needed, right now.
By focusing on these five key areas, we want to make a better planet, powered by the people, for us all.
Reducing emissions: we have reduced our electricity use by 43% and water consumption by 55% and are planning to achieve net zero production emissions from our Ellon facility this year.
Bioenergy plant: a £12m investment into our Ellon facility will see us convert our brewing waste into bioenergy to power our brewery, fuel vehicles, feed excess gas back into the grid and cut water consumption by one third.
Lost Forest: we aim to plant more than 1.1m native trees and restore peatland in 9,308 acres of Scottish Highlands to avoid CO2e being released.
Electric vehicles: we are introducing electric trucks to our fleet wherever possible and working with our distribution partners to use our green biomethane to power these vehicles.
Every day is Earth Day: we are working on embedding sustainability into our business and every team member strives to reduce emissions.
Lost Lager is the first carbon negative beer brand and by buying Lost Lager, consumers help plant more trees. By highlighting these benefits, or merchandising similar products together, wholesalers can appeal to everyone's responsibility to buy more sustainable products.
Suntory Beverage & Food GB&I
Last year, we commissioned a new white paper study on deposit return schemes called Deposit Return Schemes: What's in Store?," says Matt Gouldsmith, Channel Director, Wholesale. "The major research into consumer behaviours and attitudes found that it takes just seven weeks for most shoppers to rethink their relationship with plastic bottles (88%) and to appreciate their value after living with the scheme."
What we have done:
Invested almost £8m in renovating packaging to make it more sustainable, saving 202 tonnes of plastic annually and helping the brand become the UK's largest soft drinks brand to be made from 100% recycled plastic.
Removed all plastic straws on Ribena cartons.
Committed to 100% sustainable plastic packaging by 2030, based on next-generation green technologies.