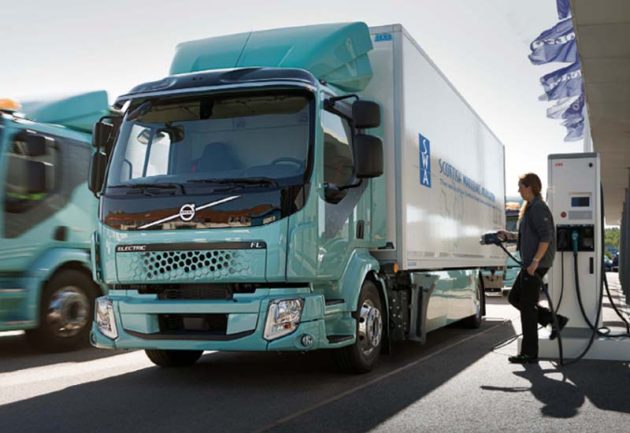 SWA and Volvo offer wholesalers green transport insight
A new partnership between Scottish Wholesale Association (SWA) and Volvo Trucks is offering wholesalers detailed insight into the electric vehicle and infrastructure network
Part of SWA's Decarbonisation of the Wholesale sector project, the Electric Vehicle Experience event is being held in Linwood and allows participants to try out one of the UK's first all-electric HGVs and hear sector experts discuss net-zero fleets.
Aimed at all wholesalers who want to glean more information about electric vehicles and how best to start making the transition to EV fleets, this event also provides an opportunity to meet and question Volvo engineers about EV vehicle technology.
"We're experiencing considerable interest from members who are committed to reducing their carbon footprint and this event will provide an excellent platform for wholesalers to learn more about the technology and ask pertinent questions," said SWA Chief Executive Colin Smith.
"Last November, we shared the findings of the first phase of our Decarbonisation of the Wholesale Sector project which focused on our vehicles and fleets, calculating and reporting on the sector's fleet emissions baseline and producing a fleet emissions roadmap to net zero.
"Phase two is focusing on our buildings and cold storage while phase three will shine a spotlight on our people and employees and how they move around to, from and within their job.
"This project is one of the most detailed undertaken by any sector and is based on real data and evidence, compiled direct from our wholesale members. This is an extremely exciting and important time for the SWA and our members as we help shape the future sustainability of our sector and Scotland's food and drink supply chain."