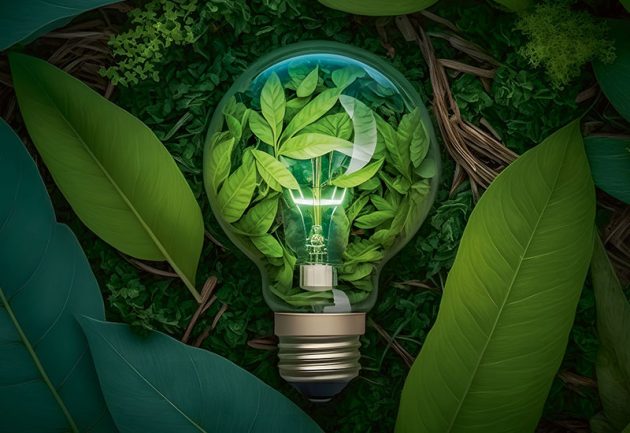 Thinking Green: The latest news from Collective members
We chat to Britvic and Country Range member Savona Foodservice to find out about their latest sustainability initiatives
Britvic invests to reduce emissions
The soft drinks manufacturer is installing a new heat system, which will reduce its emissions by 50%
Britvic is redoubling its efforts to cut carbon emissions and save energy with an investment of £8 million to improve efficiency at its London factory.
The Beckton site, which produces 2,000 drinks per minute, is having a new heat recovery system installed, which will cut factory emissions by an estimated 1,200 tonnes annually, the equivalent to the annual energy usage of around 500 UK homes.
Part-funded by a £4.4 million government grant from the Department for Energy Security and Net Zero, this new heat recovery system will switch the site's heating from natural gas boilers to carbon-free heat extractors.
The heat recovery system takes waste heat recovered from existing systems, increases the temperature and redistributes it around the site using a new low-temperature hot water network, replacing the previous carbon-intensive steam system. This will decarbonise 50% of the site's heat demand by shifting its heat source away from fossil fuels.
"This major investment represents a significant milestone in our journey to reduce our scope 1 and 2 carbon emissions in service of our science-based targets, and our Healthier People Healthier Planet sustainability strategy," says Sarah Webster, Director of Sustainable Business.
"The support from the Department for Energy Security and Net Zero has been integral to making this happen, and it reinforces our view that collaboration and partnership is critical to developing long-lasting meaningful solutions to protect the planet."
This move is a significant step towards Britvic's commitment to reduce its direct emissions by 50% by 2025 and to be net zero by 2050.
Green results for Savona
Series of sustainability initiatives pays off for foodservice wholesaler
Having invested in a full carbon footprint appraisal, Savona Foodservice has announced it has achieved a 26% reduction in emissions since 2019.
The Country Range member has achieved this through a series of business-wide initiatives across its three sites, all with the aim to improve its sustainability credentials.
Two ground-breaking 100% electric, multi-temperature lorries were added to the fleet, which are the first of their kind to be launched in Europe, delivering to North Devon and Oxford. The team have also introduced hybrid and electric company cars and consolidated delivery routes while encouraging customers to have fewer but larger deliveries per week.
The appraisal recognised that cooling emissions had actually increased by 61%. This identified a leakage in ageing equipment and outdated refrigerant. These have now been replaced with more efficient resources.
Savona has also chosen an energy provider that uses 100% renewable energy, which has resulted in electricity emissions decreasing by 87%.
The wholesaler also works with a zero-to-landfill company and waste is either converted to fuel for export to the EU or converted to green energy in the UK. It has also reduced the use of paper, implemented LED lighting, and planted 2,288 trees to offset carbon emissions.
"The environment has been a passion of ours for some time," says Mike Morgan, Managing Director, Savona Group. "In 2018, we were the first wholesaler in the south to eliminate single-use plastics from our range, introducing packaging made from seaweed, paper straws, plant-based takeaway products, and eco-conscious brands."