We're thinking green
A selection of Green Wholesale Collective supporters share examples of how their businesses are working more sustainably

Dawood Pervez, Managing Director, Bestway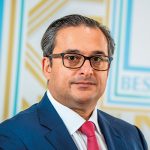 Bestway has always strived to be at the heart of the community. We keep our company value of Championing What is Right top of mind.
Few causes are as 'right' as sustainability and we're proud to be joining a movement aimed at making the wholesale sector more environmentally conscious.
As an organisation, we've rolled out a wide range of initiatives to mitigate our environmental impact. We have reduced our fleet by more than 100 vehicles to lower our CO2 emissions and by utilising the strength of our depot network, we've found routing efficiencies that allow us to reduce the frequency and mileage of our deliveries.
We've implemented a cooking oil recycling scheme, switched over to LED lighting across our estate and improved our chilled storage facilities by installing fridge doors, saving tonnes in carbon every year and reducing wastage by keeping food fresher for longer.
Speaking of wastage, we've partnered with the Felix Project to help curb food wastage. In just three months, we donated more than 70 tonnes of food, which equates to over 160,000 meals.
We're incentivising staff to become eco-champions and more energy-conscious and are looking at increasing the use of solar panels across our estate.
But we can always do more. I look forward to listening and learning from our peers and partners in wholesale. Together we can contribute to a brighter and greener future.
Yulia Petitt, Head of Trading & Marketing, Sugro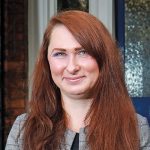 In partnership with Creating Tomorrow's Forests, Sugro continues to play a role in preserving biodiversity within the UK by planting the native tree species within rural Somerset and Devon. Our continuous focus on sustainability resulted in 300 trees being planted to offset the carbon emissions for the successful convention trip to Dubai in 2021 and a further 400 trees planted to offset the carbon emissions from the recent convention trip to Argentina.
Creating Tomorrow's Forests has ensured that a conservation covenant will be applied to the areas where the trees are planted to ensure a long-term positive impact on the environment.
Sugro's team are aware of the need to be carbon and climate responsible and have measured the environmental cost of this and events and reinvested in a physical, UK-based tree-planting scheme to offset the carbon impact. We continue our contribution towards the fight against climate change and are committed to continuing with the project for all future events outside the UK.
Matthew Gouldsmith, Channel Director – Wholesale, Suntory Beverage & Food GB&I
In the past 12 months, we've continued our ongoing work to minimise our environmental impact. We've invested almost £8 million in renovating the packaging of our iconic brands to make them more sustainable. This includes new smaller sleeves on Ribena and Lucozade Sport and the removal of all plastic straws from Ribena cartons, meaning we were the first major UK juice drink brand to introduce a paper straw.
These moves are part of SBF GB&I's ongoing plans to make sure all our packaging is recyclable by 2025 or sooner. Our Ribena brand already uses containers made with 100% rPET and has done for more than a decade. And, of course, recycled plastic uses less CO2 – 50% less in fact.
Our Growing for Good vision is driving the work we do to minimise our environmental impact. We co-operate with industry partners to tackle packaging sustainability by focusing on four key areas of circularity – recycle, remove, reuse and revolutionise. Through close collaboration with the industry, retailers, consumers and government, we're committed to delivering in these areas.
Becoming more sustainable is important for the future of the planet, but for wholesalers and retailers, it can be a great way to attract new customers and retain existing footfall, as well as save money.
There are statistics to support the reasons why retailers – and thus, wholesalers – should focus on sustainability. One third of shoppers (33%) are now choosing to buy from brands they believe are doing social or environmental good and 92% of consumers say sustainable business practices should now be standard.
Martin Ward, Commercial Director, Country Range Group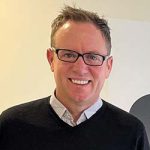 Sustainability has long been a key focus for Country Range Group and we're all extremely proud of the positive changes made and results we've seen so far. Following a recent strategic review, it has been given an even bigger role as one of our key strategic drivers across all areas.
This means it will come into every single decision made in every part of the business, from product development and packaging, sourcing and buying, logistics and transport to the paper and inks we use to print our Stir It Up publications and how we select venues for our events and how we run them.
In line with the group's passion for continual improvement, the job is never done and we're constantly striving for further improvements to reduce our impact.
One of our most recent initiatives and successes was the removal of all-black packaging materials from the packaging of our Country Range own-brand range of products. This alone means a minimum of 57 tonnes of black plastic will be eliminated every year.
We created the quality manager role in 2017, which means every product in the 800-plus portfolio is systematically and robustly assessed. This includes evaluating all packaging, production methods, ingredients, sourcing and supply chains to ensure everything is being done to make each SKU as green as possible, while guaranteeing the same high-quality product. Instead of just concentrating on one area of sustainability, a full 360-degree review of each product is conducted and every launch is reviewed to understand whether the product, packaging and the supplier that is producing it are all aligned with our goals.
Our Country Range portfolio is also completely GM-free, our soya comes from a sustainable source and all of our suppliers must fully comply with the requirements of the Modern Slavery Act 2015 and any subsequent amendments. We're delighted that more than 75% of our suppliers are now accredited to Sedex, which helps them to achieve supply chain visibility and ensures responsibly sourced products.
John Kinney, Managing Director, Unitas Wholesale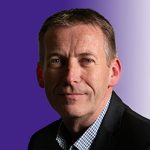 Unitas Wholesale is committed to improving our environmental performance and use of resources and to reducing waste. We aim to reduce waste landfill through use of recycling and have pledged any leftover stock from our annual trade show and conference to local foodbanks so everything goes to good use.
This approach extends to our in-office recycling policy for paper, cardboard and plastics. We've placed several collection points throughout the office and outside in the car park to make recycling easy, and encourage people to think before throwing anything away. On the retail side, our Todays and Lifestyle flexiloop carrier bags are now 50 microns thick, which means they're suitable for reuse and are now made with 100% recycled material. Our Todays and Lifestyle vest carrier bags are also made with 50% recycled material. Within our central office in Doncaster, we have reduced consumption and are looking to reduce our carbon footprint thanks to a series of measures including installing LED and timed lighting. We're also encouraging the use of lower-emission company vehicles and investigating the installation of electric-charging points.
We're working with our own-label suppliers to eradicate black plastic from all our own-label products. We've also ensured our Lifestyle cotton buds have biodegradable card stems, while our Lifestyle refuse bags range is now all made from 100% recycled material.
Jess Douglas, Marketing & HR Director, Confex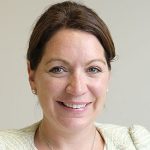 Confex has always been passionate about the environment and has been at the forefront of acknowledging its impor tance in the industry. We're not only the first buying group but the first in the wholesale sector to set up a Green Wholesaler Award, in 2015, to recognise our members' green credentials. Now in its eighth year, we've noticed how many more wholesalers are thinking about business practices environmentally, not just on a business level but on a human level too. We partner with Inspired Energy (the UK's leading energy consultancy) on the award, who has a team of expert judges who judge the awards and help our members optimise their energy strategies too in the bid to reach net zero.
Last year, we downsized our offices to adopt a more hybrid working environment. The downsize in office space added to our ethos and enabled us to reach our target of becoming a carbon neutral business.
We were also the first buying group to come up with the idea of offsetting our member conference abroad by planting trees. We're extremely proud of our Confex forest, which continues to grow, and this year as part of our 50th celebration, alongside charitable support from our suppliers, we aim to add a significant number of trees to our forest. We will be excited to announce the result at the end of the trading year.
Gary Mullineux, Managing Director, Caterforce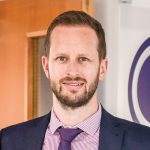 Sustainability is high on the agenda at Caterforce in 2022. We're continuing to push forward with our CSR targets for our own brand, Chefs' Selections, where we have full supply chain traceability. We're proud to say that our tuna is sustainably sourced and we only use sustainable palm oil. None of our products contain any GM ingredients or hydrogenated fats and in addition to this, we've removed 100% of black plastic from our packaging. This year, we're working to change all white outer boxes to unbleached cardboard.
Sustainability is also hugely important across our membership, with several members working towards becoming carbon neutral. Members have improved depots, installed solar panels, introduced electric vehicles and are making ongoing energy efficiencies.
Edward Morgan, Group CSR & Training Manager at Castell Howell, says: "The food supply chain plays a central role in meeting local, national and international environmental targets. As members of Caterforce, we have an opportunity to collaborate to identify, manage and minimise our impact across our diverse supply networks. There are opportunities for improvements at our own operations, with our suppliers and with our customers.
Philip Creed, Sustainability Director, Creed Foodservice
Creed has launched its sustainability strategy with industry-leading targets to champion braver actions in our industry. The key areas of focus are people, product and planet.
All of Creed's emissions reduction projects sit under the Believe in More for Tomorrow ethos. This is integrated into all areas: people, planet and product; championing fairness, inclusion and opportunity for its employees; building business strategies that feature
emissions reduction at the heart of everything; and a commitment to an ethical and sustainable supply chain, which is not only better for the environment but better for consumers and communities too.
We have committed to achieve net zero by 2035, following extensive planning and forecasting with climate action organisation ClimatePartner. This means we will need to reduce 90% of our current emissions.
And we've also committed to becoming carbon neutral by 2025. Being carbon neutral will mean any emissions produced will be offset by buying carbon credits to support environmental projects in the UK and around the world.
We are moving at pace, implementing schemes to drive down our carbon emissions, the latest of which is the installation of 1,650 solar panels at our Ilkeston depot at a cost of approximately £300,000. Due to be completed by mid-May 2022, it's estimated 30% (500,000kWh) of the power used at the site will come from sunlight, while 180,000kWh of renewable energy will be fed back into the grid to provide green energy to other users. When the panels at Ilkeston are established, we will look to install at other owned sites too.
Along with a further rollout of LED lighting, hybrid/electric cars and more efficient routing, this will help us get nearer to our goals.
Julie Owst, Head of Sustainability & Change, Bidfood
Bidfood has committed to the Science Based Targets initiative (SBTi) as part of our pledge to have net zero emissions by 2045. The SBTi is the global standard when it comes to net zero. We're proud to be the first UK wholesaler to commit to an SBTi within the Food and Staples Retailing category. The SBTi also enables Bidfood to align with a growing number of customers who are committed to net zero, as food supply chains form such a huge part of foodservice's carbon footprint.
One area we're focusing on is fleet decarbonisation. We started a trial in May of HVO (hydro-treated vegetable oil), which delivers a saving of up to 90% less CO2 emissions versus diesel. We aim to run 10 vehicles out of our Edinburgh depot for three months to assess the operational and commercial feasibility of HVO more widely.
We've also joined the 1,200+ coalition of organisations supporting the Better Business Act, which aims to get the Companies Act amended so that companies have to legally account for impacts on people and planet. We're proud to be backing this much-needed change in the law for corporates.
In addition to this, we're also supporters of WRAP's Water Roadmap, Food Waste Reduction Roadmap and a WRAP working group on GHG emissions in food supply chains. Outcomes include helping fund research into water scarcity in southern Spain (a key growing area for UK fresh produce), asking our suppliers to contribute data to research on GHG emissions and also setting a food waste reduction target of 63% between 2020 and 2030.