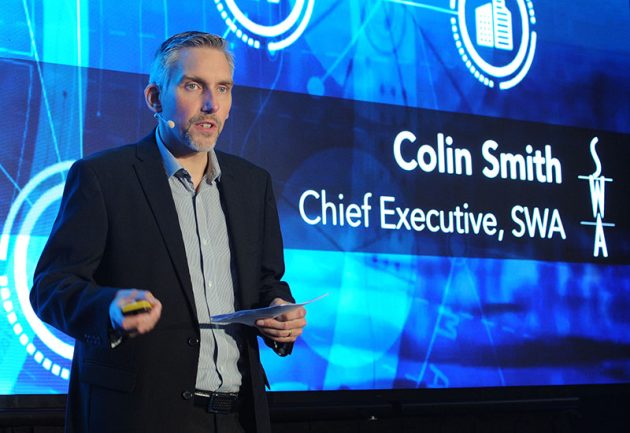 Wholesale decarbonisation project moves forward at pace
The Scottish Wholesale Association is moving into Phase 2 of its decarbonisation project designed to help members and the wider wholesale sector become greener and more sustainable.
With ambitious plans to decarbonise the wholesale food supply chain and achieve net-zero emissions by 2045, if not before, Phase 1 of the Decarbonisation of the Wholesale Industry Project has seen the SWA examine the emissions associated with its members' vehicle fleets via a survey. The results will be analysed to calculated individual wholesaler's carbon footprint.
Colin Smith, SWA chief executive, said: "We will then present various options to our members so we can discuss the best way forward on our journey to decarbonisation. In addition, we are in the process of creating a bespoke toolkit to help members calculate, estimate and keep track of their own vehicle fleet emissions."
Phase 2 will examine emissions generated from buildings, including warehousing, cold storage and offices, and the energy consumed by them. A questionnaire has been sent out to the membership and the results, combined with those of Phase 1, will enable the SWA to calculate the carbon footprint of the wholesale sector in Scotland.
"We are looking at various aspects of decarbonisation and a particular focus of Phase 1 was on Hydrogen Fuel Cell (HFC) and Electric Vehicle (EV) technologies. Phase 2, which is shining a spotlight on energy and buildings, is now in progress and it is heartening that many SWA members are already forging ahead with their own plans to make their own fleets and buildings more sustainable and environmentally friendly."
The SWA is collaborating on the decarbonisation project with its affiliate member the Scottish Hydrogen and Fuel Cell Association and its members, which include the developers, producers, manufacturers and infrastructure engineers of HFC and alternative fuel source products.
Smith added, "All of this gives SWA a baseline and allows us to draw a route map to net zero for our sector which we will then present to the Scottish Government and its agencies, including Transport Scotland, Scottish Enterprise and HIE, to hopefully release some of the targeted £109 million Scottish Government funding set aside for business investment in greener technologies."
In addition to ULEMCo, which aims to bring hydrogen technology to commercial fleets by converting traditional diesel-powered trucks to hydrogen dual-fuel technology, the SWA is working with Arcola Energy, a specialist in hydrogen and fuel cell systems, and East Lothian-based Logan Energy which designs, commissions, installs and maintains hydrogen refuelling stations.