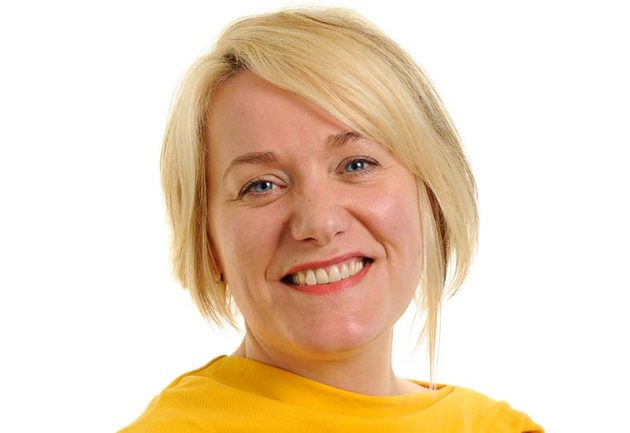 Ylva Haglund joins SWA as head of sustainability
There's a new face for sustainability issues in the wholesale sector, with Ylva Haglund joining Scottish Wholesale Association (SWA) as head of sustainability and engagement.
Haglund joins SWA from Zero Waste Scotland, where she was campaigns manager leading on consumer food waste prevention behaviour change projects as well as the high-profile Love Food Hate Waste campaign in Scotland.
Her previous roles include awareness-raising and implementation of policy at environmental charities Keep Scotland Beautiful and Scottish Environment LINK. In addition, she is a member of the European Commission expert group on food waste.
Haglund's role at SWA will focus on helping members share knowledge and resources to understand and overcome the challenges on the road to net zero, and in doing so create a greener, more sustainable local food and drink supply chain.
Working closely with government, stakeholder groups and colleagues at the FWD, Haglund will lead on the wholesale sector's decarbonisation and net-zero strategy, incorporating Phase 2 (buildings and energy use) and Phase 3 (people and travel) of the SWA's ongoing Decarbonisation of the Wholesale Industry project.
"This is a key role for us and confirmation of our commitment to our members and sector in exploring opportunities and finding solutions to make our industry cleaner and greener," said SWA Chief Executive Colin Smith.
"Ylva joins us after we were invited by the Scottish Government to sit on the new Zero Emission Truck Taskforce so her appointment coincides with many of our members starting to have conversations about how they can transition to zero-emission trucks.
"Ylva has an impressive track record and is well placed to help our members on their journey to incorporate a just transition to new technologies as they decarbonise their businesses and meet environmental and sustainability targets. She will also develop relevant training programmes and advise members on key certification, via the SWA Training Academy.
"As a member of the independent judging panel for the SWA Achievers Awards 2022, Ylva has already met many of our members and is looking forward to getting out and about to meet more in the coming months."